Research Facilities
Tokyo Women's Medical University-Waseda University Joint Institution for Advanced Biomedical Sciences (TWIns)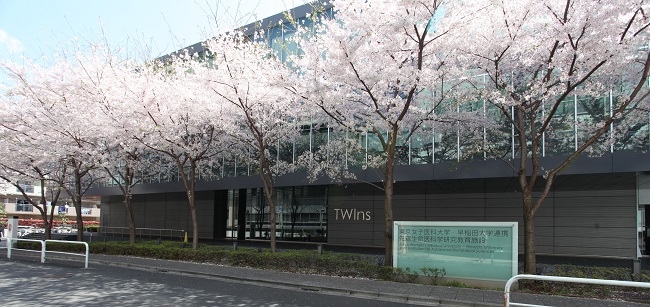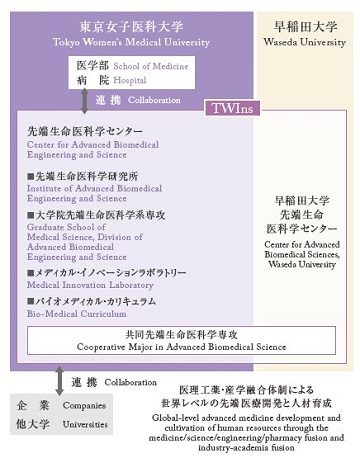 For the purpose of implementing advanced biomedical science research/education based on the concepts of medicine/science/engineering/pharmacy fusion and industry-academia fusion, and contributing to the advancement of medical care, the "Tokyo Women' s Medical University-Waseda University Joint Institution for Advanced Biomedical Sciences (TWIns)" was established in April, 2008. In the TWIns, there is the Institute of Advanced Biomedical Engineering and Science, and there is also the Medical Innovation Laboratory (MIL) as the place for practical industry-academia fusion, containing research institutions of various companies. In addition, the Bio-Medical Curriculum (BMC), a medical education course for working people, has been implemented. Moreover, in the "Cooperative Major in Advanced Biomedical Sciences" which has been set incollaboration with Waseda University, regulatory science education has been provided.


■Center for Advanced Biomedical Science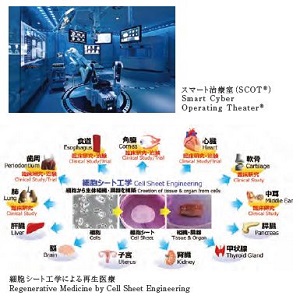 The Institute of Advanced Biomedical Engineering and Science marked the 50th anniversary in 2019. At the Institute, under the system for the medicine/ science/engineering/pharmacy fusion and industry-academia fusion which has been established since its foundation in 1969, efforts to research and develop novel medical technologies have been made in all phases from basic research to clinical application and further to industrialization, for the purpose of treating future patients with the collaboration of physicians and researchers. At the same time, the Institute has also devoted to nurturing new types of inter-disciplinary physicians/researchers who can play signifiŽcant roles in future medical care. In 2001, the Division of Advanced Biomedical Engineering and Science has been established in the Graduate School of Medical Science, with this Institute being as its center, in which not only alumni of the School of Medicine but also graduates from master's course of science and technology can be enrolled. We have implemented R&D activities for surgery support systems such as the real-time navigation system providing information on the location of tumors during operation; Smart Cyber Operating‹ Theater (SCOT®) with which any medical devices can be connected and information can be integrated/ visualized; as well as surgical robotic systems, with the aim of realizing high-quality medical care which cannot be realized with the conventional skills (eyes, hands, and brains) of surgeons. In addition, we have also implemented R&D activities based on our original technology, "Cell sheet engineering" , with which tissues/organs are created from cells in vitro and have realized regenerative therapies which are originated in Japan in various clinical medicine Žfields for the first time in the world.
■Medical Innovation Laboratory (MIL)
The Medical Innovation Laboratory (MIL) has been established in TWIns containing research institutions of various companies as the place for industry-academia fusion to realize the clinical application of advanced medical researches and converting the results of such researches into social benefits.For the purpose of creating the world's first beneficial medical technologies originated in Japan, and providing benefits of such technologies to the society, R&D activities have been conducted with the collaboration of engineers/researchers/physicians at universities/companies based on close communication.
■Bio-Medical Curriculum (BMC)
In order to develop excellent medical devices and drugs, proper knowledge and practical understanding of medical science/medical care are essential. The Bio-Medical Curriculum (BMC) is a one-year postgraduate medical education course mainly targeted at the engineers and researchers of science, engineering, and pharmacology, who are working in medical industry at, for example, companies, research institutions and hospitals. This course has been scheduled to enable such target audience to be able to systematically learn medical science/medical care in general while conducting their daily routines. Students can learn proper medical knowledge in lectures and can experience actual clinical practice of medicine and medical care through the practices and on-site tours. The BMC is the exceptional interdisciplinary postgraduate education course in the world, which contributes to the development of medical industry and improves the abilities of medical industry workers. It has produced more than 2,000 graduates since its establishment in 1969.
---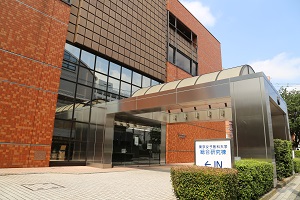 Medical Research Institute
The Medical Research Institute is composed of facilities for shared use (installed at the University, Medical Center East, and Yachiyo Medical Center) and research departments. State-of-the-art, large equipment and many general-purpose apparatuses have been in place, including confocal laser scanning microscope, electron microscope, high-speed cell sorter, biomolecular interaction analysis system, and large cell-observation system with automatic delivery units. Every year, researchers at the University jointly use these instruments to conduct various researches ranging from basic research to advanced researches. The results from these researches have been published in the "Bulletin of Tokyo Women's Medical University Medical Research Institute" every year.
---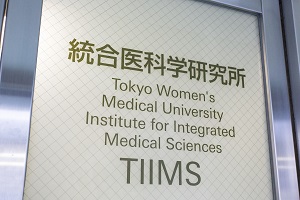 Institute for Integrated Medical Sciences (TIIMS)
The TWMU Institute for Integrated Medical Sciences (TIIMS) intends to promote approaches to derive novel scientific findings from clinical wisdom cultivated at the Institute as one of the leading medical centers in Japan, utilizing approaches of basic medicine and return the benefits from such scientific findings to the clinical practice. The Institute intends to conduct researches benefiting prevention/diagnosis/treatment of diseases, making full use of genetic information analysis and protein expression analysis as the common scientific basis for current medical science/medical care, in collaboration with internal departments and external companies.
※Medical Research Institute and Institute for Integrated Medical Sciences (TIIMS) will merge.
---
Institute of Laboratory Animals
Experiments using animals are crucial for medical/life-science researches. The Institute of Laboratory Animals has been established to realize the central management and smooth implementation of animal experiments at TWMU. In 2018, equipment for developmental engineering was installed, and the Institute started creation of genetically modified animals using genome editing technologies as well as embryo manipulation procedures, such as in vitro fertilization and fertilized egg cryopreservation/thaw-ing/transplantation. The Institute will conduct activities for the purpose of improving academic infrastructure and advancing joint researches.
---
Cancer Center
Tokyo Women' s Medical University Cancer Center is a cross-sectional organization composed of the hospital department providing advanced medical care for cancers and the research department promoting advanced cancer researches. The hospital department is composed of 6 units, and top leaders in respective fields would concentrate all their efforts on the diagnosis/treatment of cancers. The hospital department has introduced endoscopic treatment/robot-assisted surgeries, and has provided special radiotherapies such as gamma knife radiosurgery and intensity-modulated radiotherapy (IMRT), as well as advanced treatments such as molecular-targeted therapies and genomic medical care. At the same time, the hospital department would support patients and their families in terms of their mental conditions and their daily lives. The research department has conducted not only basic researches on the mechanisms of cancer initiation, growth and metastasis, but also bridging researches leading to innovative clinical treatments for cancers.
---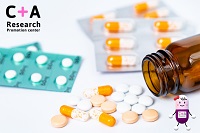 Clinical and Academic Research Promotion center (CARP)
The Clinical and Academic Research Promotion center (CARP) was been established in 2020 to integrate and manage clinical and basic research activities at TWMU and to promote researches. For the purpose of promoting high-quality researches, the CARP has conducted management of the implementation of researches based on laws/guidelines, management of clinical trials and specified clinical researches, and research-related education about, for example, research ethics and conflicts of interests.
1. Promotion of clinical and academic research based on laws, guidelines and codes
2. Management of clinical trials and specified clinical research
3. Inspection, audit, quality assurance on research related matters including ethics and conflicts of interest
4. Education and research on research ethics and conflicts of interest
5. Education and research on clinical research
---