Nurturing internationally viable , global medical professionals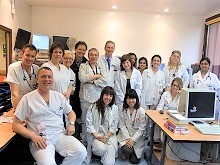 The TWMU School of Medicine started international exchanges with the first partnership agreement with Cardiff University, the UK in 1997. At that time, the introduction of exchange programs by a private medical university was epoch-making. The current number of partner universities reaches 16 universities in 10 countries around the world, and we have sent a total of 381 students and accepted more than 391 students. This exchange program is targeted at the 5th-grade students. Students can obtain credits for clinical practicum in foreign partner university hospitals. Every year, more than 25% of our medical students go abroad to study, and this high proportion of studying abroad is also a TWMU's features.
The School of Nursing started establishing its first partnership agreement with University of Hawaii in 2001, and then has developed interactive, mutual exchange programs through partnership agreements with Alverno College in 2006, Hawaii Pacific University in 2009, and Ewha Womans University in 2011. Every year, we send about 30 students abroad, and accept about 20 students from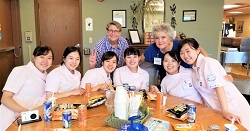 partner schools. Exchange programs to go abroad provide students with a chance to see nursing from the global perspectives through stimulating opportunities such as participating classes and practical training at hospitals with local students. When welcoming international exchange students to TWMU, we will promote cultural exchange program and deepen mutual friendship.
■Partner universities and total number of students dispatched from TWMU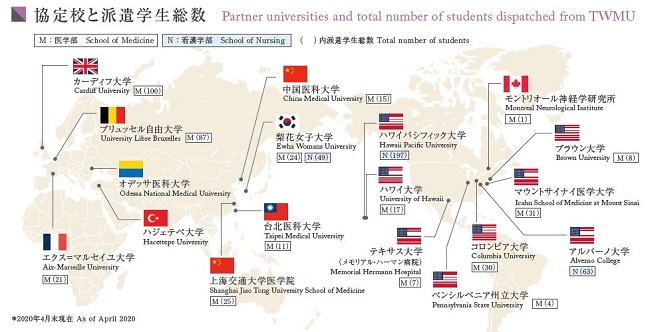 Voices from TWMU Students
■I was impressed that the students had the same roles as clinical interns in the hospital.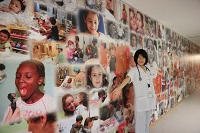 I studied at the Université Libre de Bruxelles in Belgium. I was impressed that all the students studied harder and that they had the same roles as clinical residents of Japan. I had new discoveries every day: for example, medical care was provided not only to Belgian patients but also to patients from other countries, and euthanasia was legitimate. —a student of the School of Medicine.

■The English-speaking environment allowed me to grow mentally.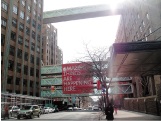 I studied at Columbia University in the US. I think I could mentally grow while I was in an English-speaking environment for 2 months. In addition, I was able to fully consider and argue about what I want to learn. When I saw the phrase "Amazing things are happening here" at the entrance of the Medical Center, I realized that amazing things were really happening here. —a student of the School of Medicine.

■The exchange program allow me to expand my view.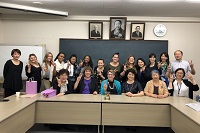 Through the experience of exchange program at Hawaii Pacific University, I obtained much wider view.This is not only limited to nursing or health perspectives, but something beyond that like a future dream of myself. I met students who already have their own family with children, but chose to come to the School of Nursing in pursue their second career. I was amazed and impressed by their vitality, decisiveness and courage. —a student of the School of Nursing.

■Be a women who can perform active role in the society.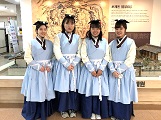 I participated in the exchange program at Ewha Womans University in South Korea, and learnt not only the history and culture of the country but also new ways of thinking and values. In classes at Ewha Womans University, I was impressed by the participating behavior of the students, how they actively ask questions. I think Ewha Womans University share similar goals with Tokyo Women' s Medical University in that they are both striving to nurture women leaders who can perform active role in the society. During the hospital tour, I was able to see the activity of patients group. I felt that such support group provides a good opportunity for patients to reflect on "oneself " with peer' s support. —a student of the School of Nursing.
Contact Us
Tel: +81-3-3353-8112  ext. 31118
Fax: +81-3-5269-6653
E-mail:interoff.hq@twmu.ac.jp